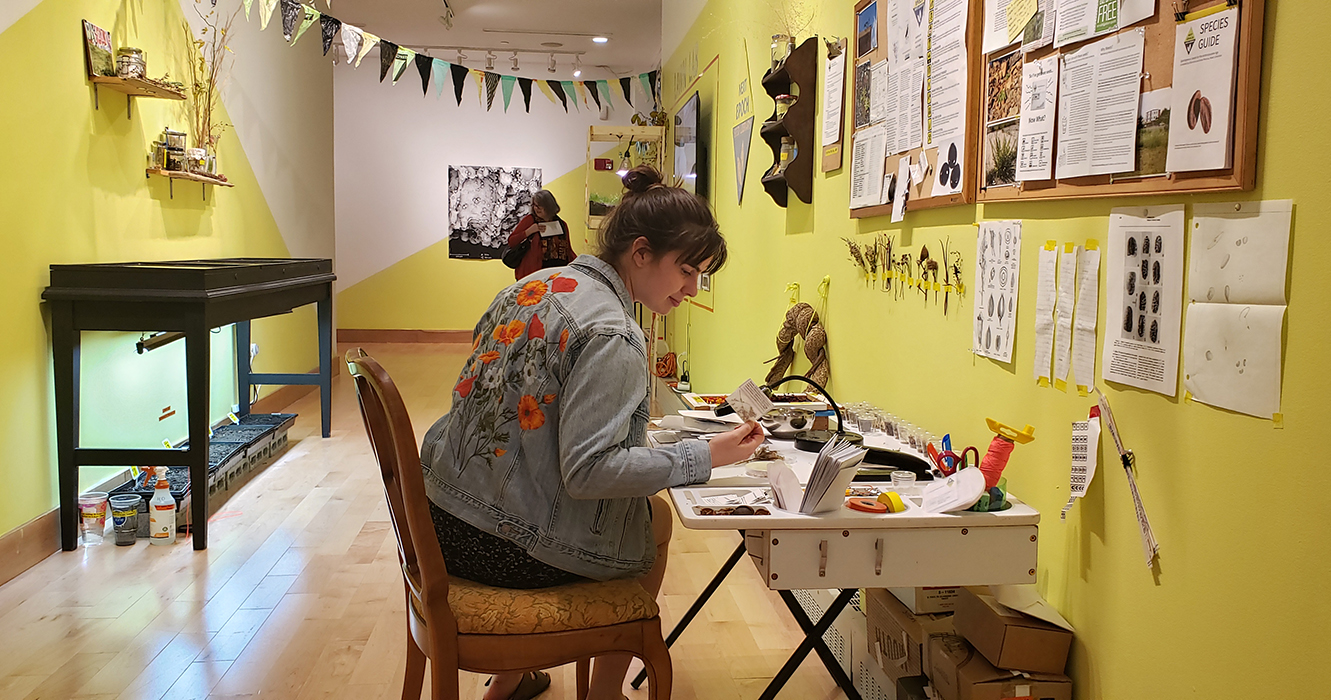 The Next Epoch Seed Library created a library installation for the show In the Weeds: Art and the Natural World at the Beard and Weil Galleries at Wheaton College, in Norton, MA. This Fall 2019 show was curated by Elizabeth Hoy and also included artists Kwang Choi, Rachel Frank, Jenny Kendler, and Tammy Nguyen.
The exhibition showcased artists who are tackling issues of the human relationship to our environmental surroundings. Many of these artists bridge art and science bring to life processes that may otherwise elude the general public. Through seed collecting, camouflage, performance, and artists' books, the artists consider issues of rewilding and human influence on the natural world.
NESL's installation included two large seed microscopy prints, a seed sorting and packaging station, a seed propagation area, dried plant specimens and other ephemera, a seating area with relevant books and reference materials, artifacts from our deep time seed burial projects, and a section dedicated to Lawn (Re)Disturbance Laboratory, including a video, informational and participatory worksheets, and a lawn and soil seedbank growing demonstration display.
Along with our participation in the gallery show, we also lead a seed collection workshop with students and installed three Lawn (Re)Disturbance Laboratory temporary installations on campus. More about the Lawn Lab installation here.