The Next Epoch Seed Library was please to design a site-specific library installation for this closet in Swale House to accompany Candace Thompson's event on October 27, 2019, the C.U.R.B. Banquet.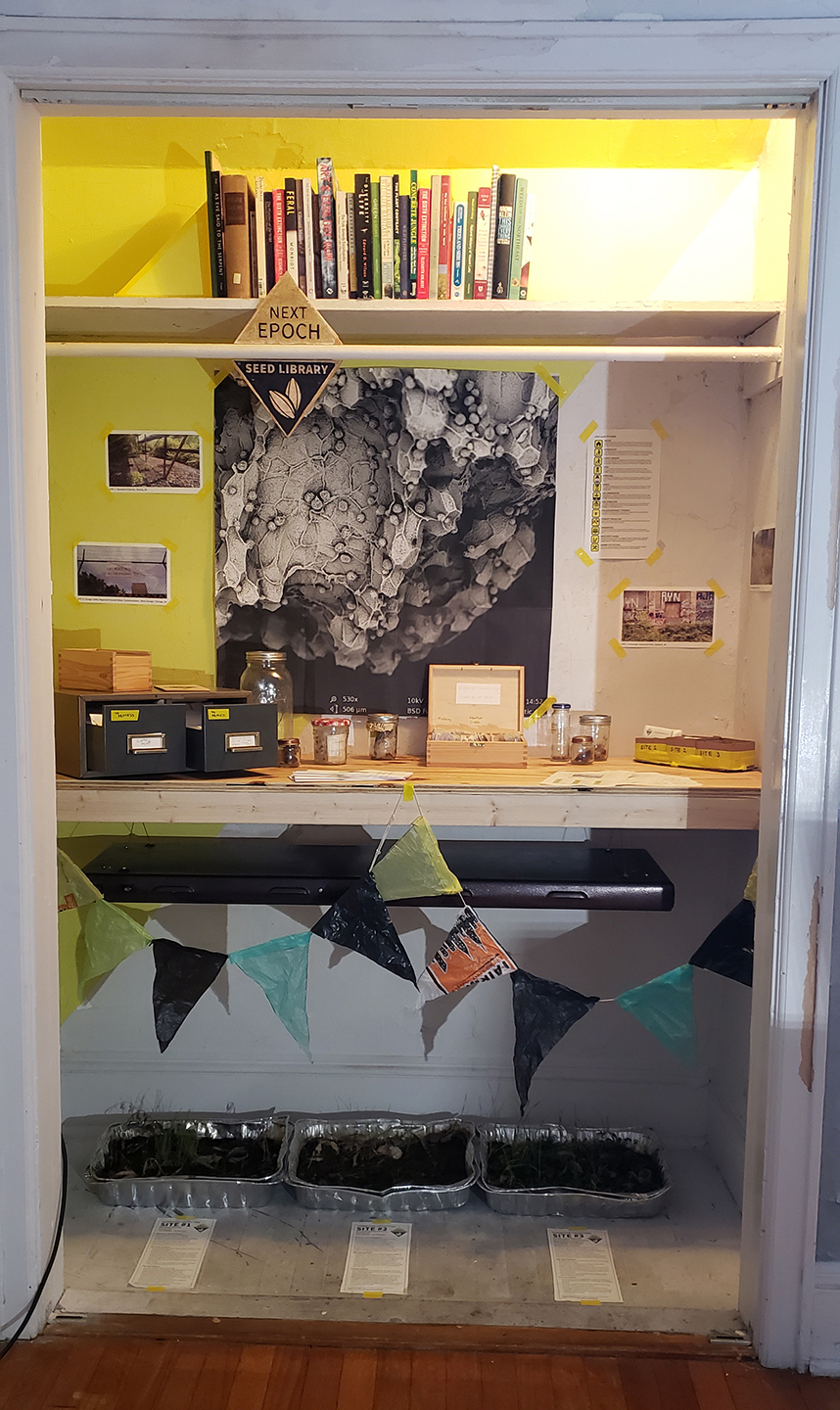 This installation featured: seed sprouting from soil samples collected from three superfund sites (photographed with grow lights turned off); seed collection from these sites and others; dried plant and seed specimens; relevant books and reference materials; a seed microscopy print of Asiatic dayflower; superfund site photos; and decorative plastic bag bunting.
Special thanks to John Peery.