Through a remote collaboration with SixtyEight Art Institute and curator Alex Young, NESL's fourth Deep Time Seed Burial took place in Spring 2022 in Copenhagen, DE, as part of the exhibition Ruderal Futures. Below is documentation of the Next Epoch Seed Library installation at Sixty Eight Art Institute, and the burial location Christiania.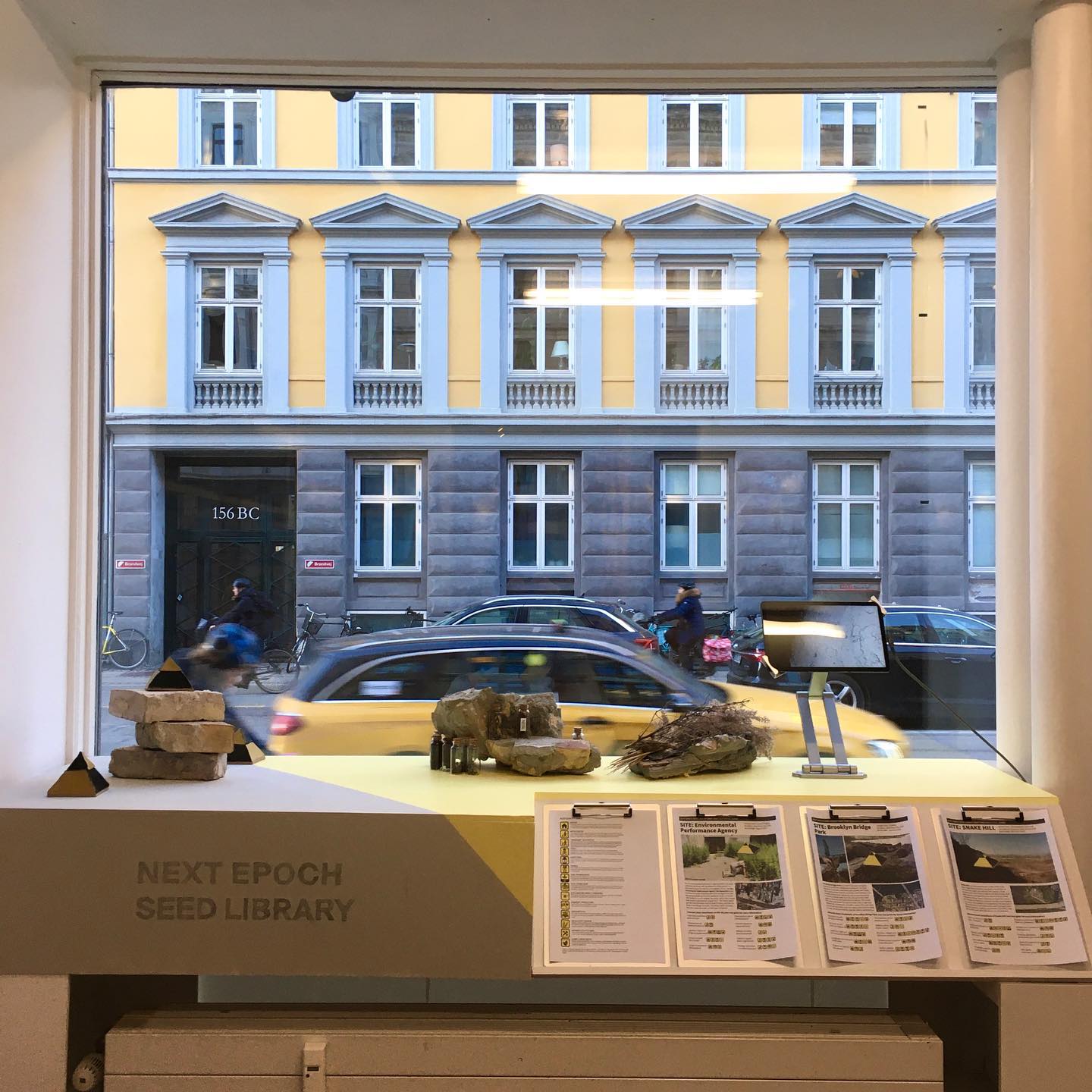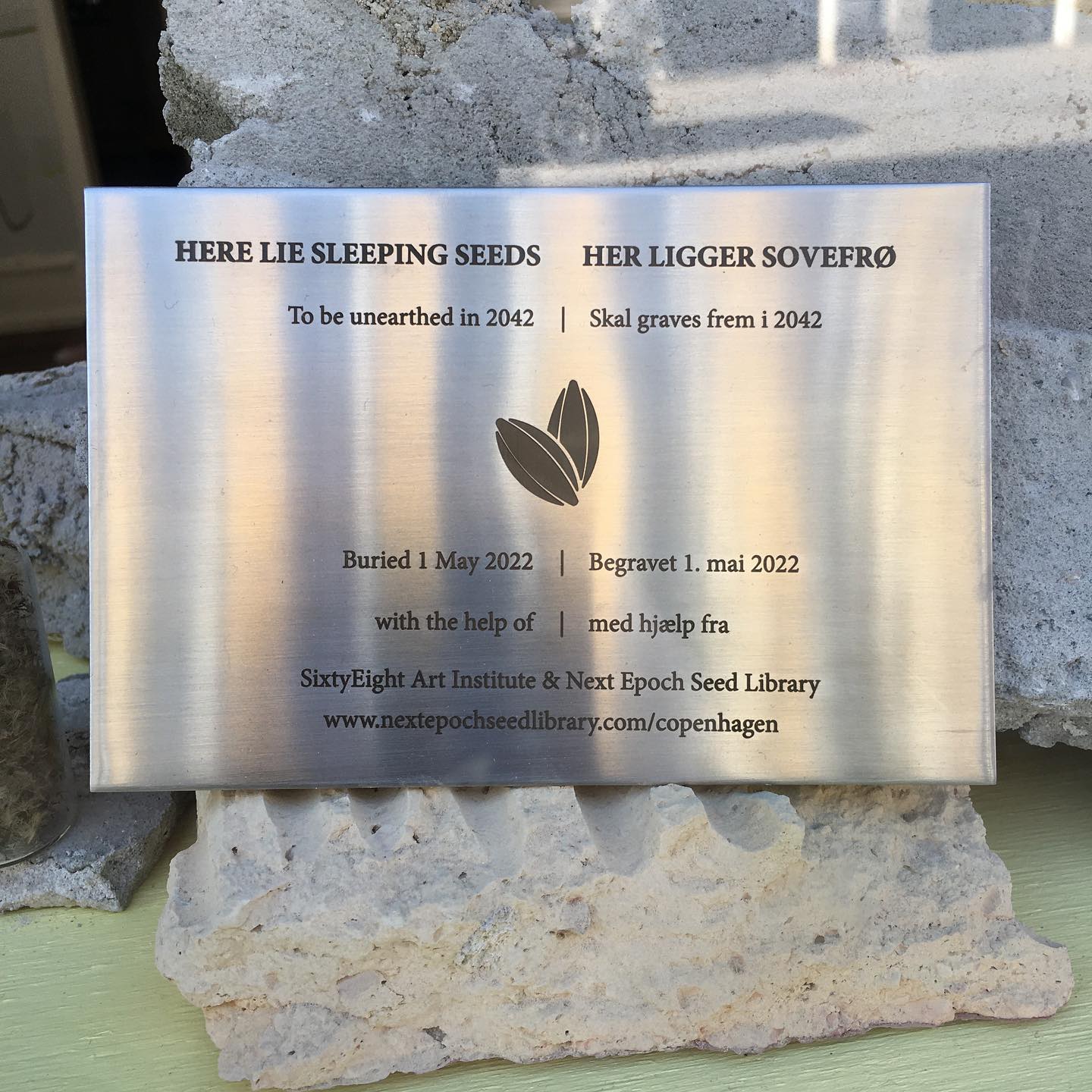 A selection of Copenhagen-based ruderal and weedy species were collected by the curatorial team, including Dog-rose (Rosa canina), Common snowberry (Symphoricarpos albus), common burdock (Arctium minus), common reed (Phragmites australis), dense-flowered mullein (Verbascum densiflorum), Canadian goldenrod (Solidago canadensis), common hawthorn (Crataegus monogyna), black locust (Robinia pseudoacacia). Previous burials were featured on posters in the exhibition space, include current-day Troy, New York as documented here, and the others listed below.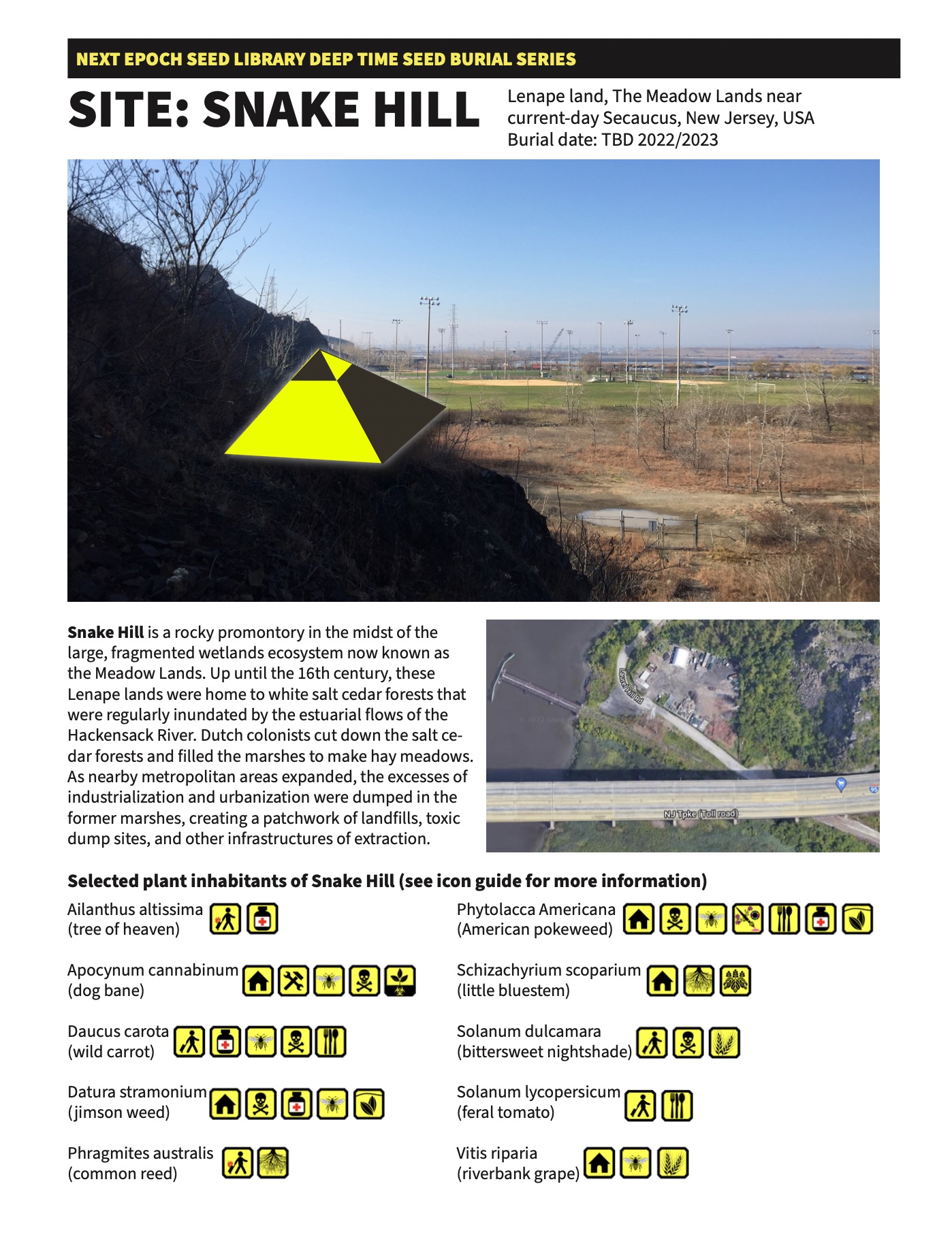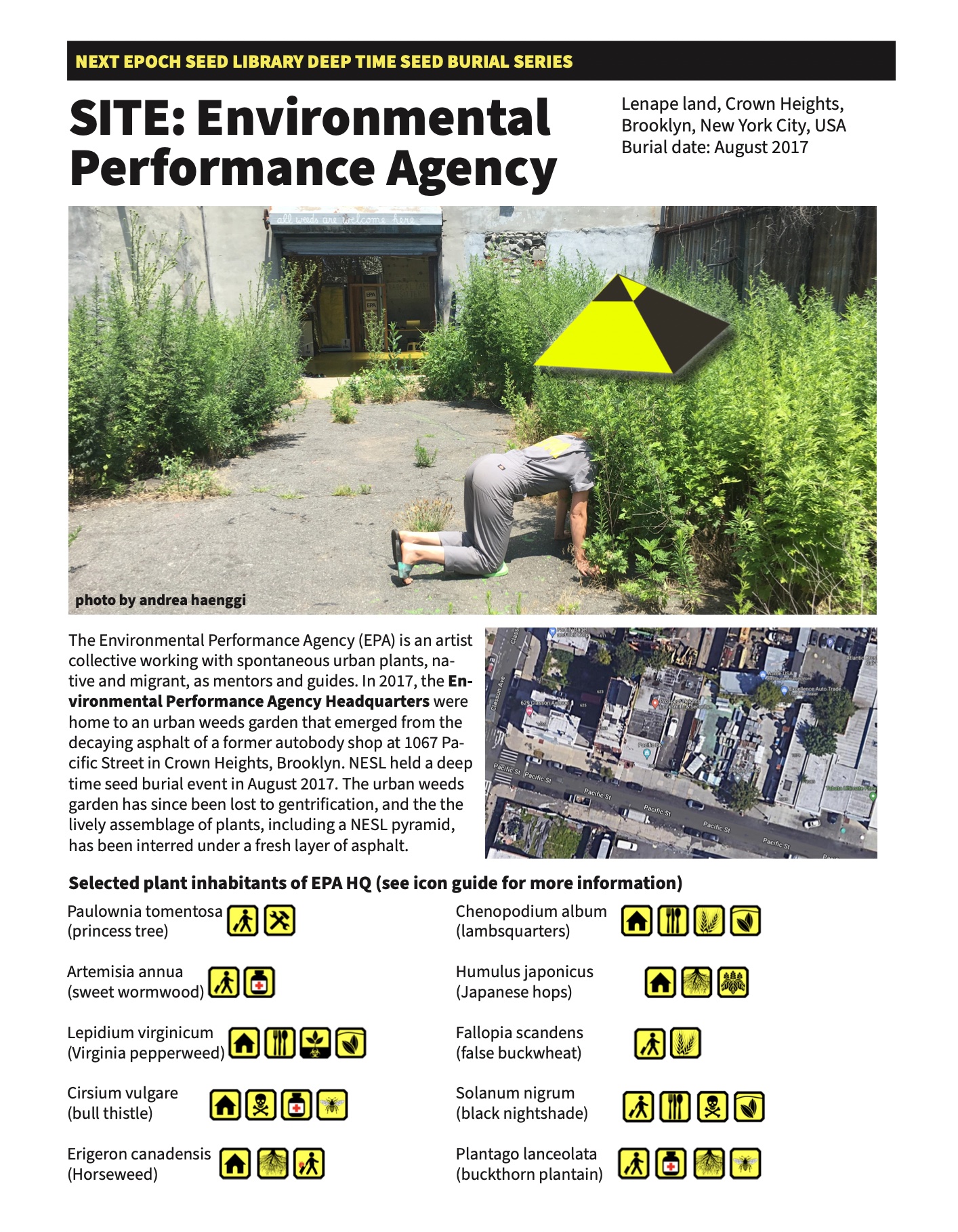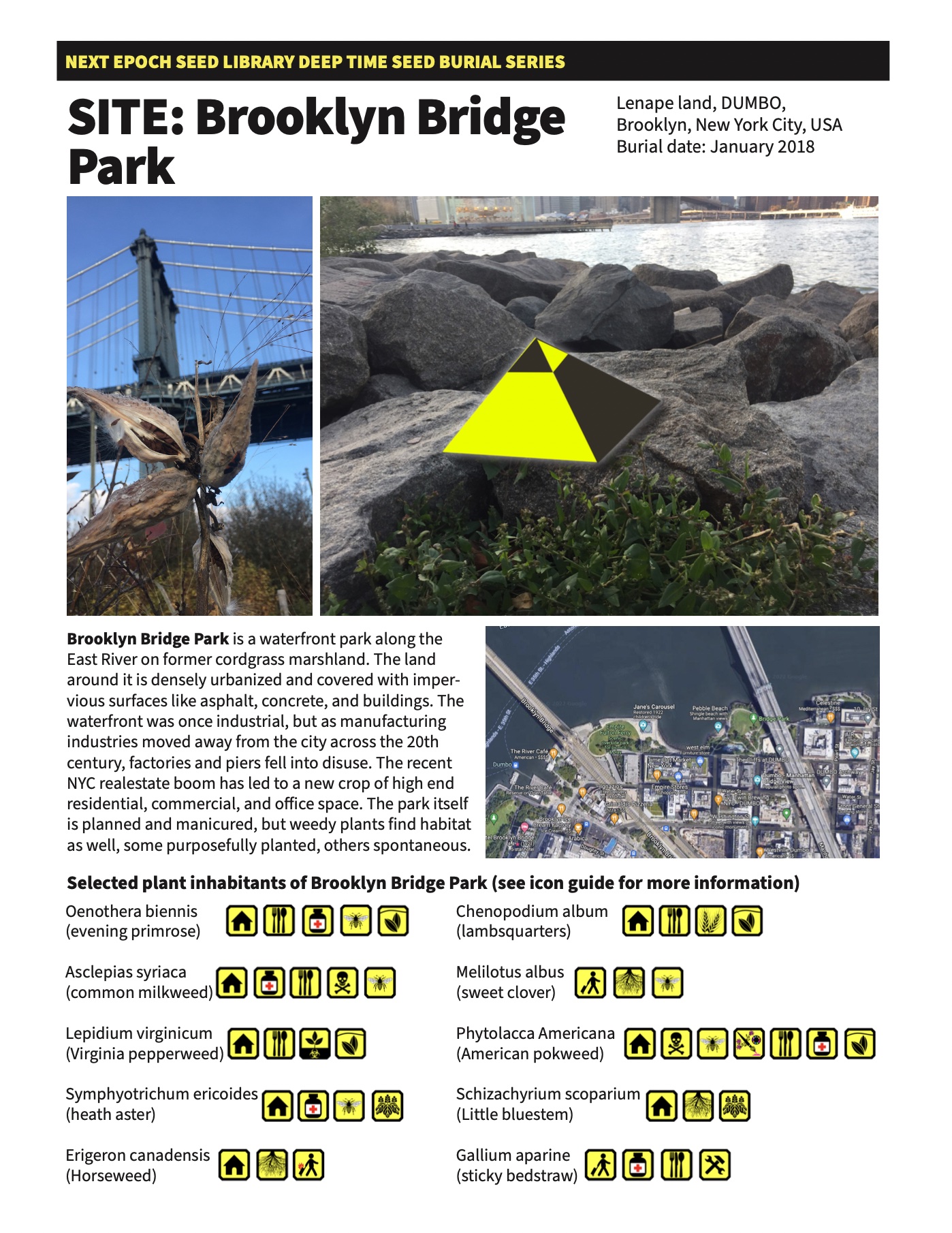 The show was reviewed on idoart.dk by Madeleine Andersson.
Below photos by Jenny Sundby.